We Are Here To Help,
We Are Only A Phone Call Away!
or if you prefer here are some helpful tools below,

We are committed to offer the highest standards of professional service to all our clients. To assure you that your property is marketed to its fullest potential and to obtain the highest possible market value we have a full system of tools in place.

Buying a home can have obstacles, let us help guide you through the process. We can help you decide on what to look out for in the ever so changing real estate market.

Our Easy-to-use mortgage calculator helps you calculate payments, know how much your monthly payment is for your mortgage. Additional calculators are available for your needs!

Selling or Buyer a property can be challenging! We can help you decide what to do in order to make the process go as smooth as possible, help is just a click away!
Jamie assisted in the sale of my mom's home of 50+ years. Jamie is knowledgeable and dependable and answered all my questions promptly, no matter how minor the subject. I would recommend Jamie to anyone without hesitation.
Rob's professionalism, dedication and tenacity. His effort in this transaction was above and beyond. I would not own this great waterfront home without him. I've had a lot of Realtors. He is by far the best!
Kelli is awesome. Kept me well-informed through the whole process. Would not hesitate to list with her again!
Diann was extremely professional and easy to work with. Very attentive and helped us get the job done in a timely manner. We use Diann for every buy/sell and look forward to listing a property with her soon!!!
Emily was so patient with us and did not mind looking at all the houses until we found the right one! She was communicative throughout the whole process and was a tremendous help while we bought our first home! Not to mention she is kind, sweet, and personable!! We would totally use her again for a realtor!!
Cheryl has been my agent for 3 house transactions. I absolutely love her professionalism & all around knowledge of the industry. She is very personable, answers & explains questions thoroughly, has unlimited resources & an amazing staff. I highly recommend Cheryl Wendt!
Nancy was real professional and really helped me out and was really nice.
Kelly was very knowledgeable, and answered any, and all questions promptly. She was very accommodating to my schedule. A true professional in every way. Will use her in future for all my real estate needs!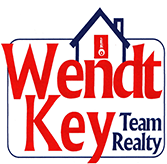 #1 In Sales In Fremont & Sandusky County Since 2002!*
Work with Wendt Key Team Realty and you'll get a TEAM of qualified members to assist you in all your real estate needs! We have all full-time licensed REALTORS and non-licensed support staff to allow the REALTOR to do what they do best…LIST and SELL REAL ESTATE! Our Mission Statement & Philosophy for Life is: T.E.A.M.=Together Everyone Achieves More! Many companies have tried to imitate our success, but you can't duplicate our people! Companies don't succeed…PEOPLE DO! We have the right people in place to handle all your real estate needs! Our success is also strengthened by our use of proven systems, training and tools—an exclusive strategy designed to help sell properties quickly at the best possible price! We offer a FREE MOVING TRUCK (for local moves)! We were the first REALTORS in Fremont to belong to the Northwest Ohio REALTORs MLS in addition to the Firelands Association of REALTORS. Let OUR TEAM go the "extra mile" for you in your next real estate transaction! When "employing" Wendt Key Team Realty to sell your property you get ALL "team members" for the price of one–let our "TEAM CONCEPT" go to work for you! We are committed to these ideals—because we're not in it for the fast sale, we want you to be "RAVING FANS" and "CUSTOMERS FOR LIFE". Locally owned & operated since 2001! Proudly serving & supporting our surrounding communities!
Wondering how we got started? For years Cheryl Wendt and Linda "Lulu" Key earned the respect of homeowners in and around Sandusky County by offering professional service to each and every client. On March 13, 2001, they decided to join forces and come together as a TEAM! Sadly, Linda "Lulu" Key passed away March 18, 2011 after her third battle with breast cancer. In her honor we formed "Team Lulu" to keep her memory and free-giving spirit alive. "Team Lulu" has continued to be a top fundraiser for Northwest Ohio Susan G. Komen Race for the Cure ever since being formed!
Wendt Key Team Realty…the KEY to all your Real Estate needs!
*based on sales statistics in the Firelands Multiple Listing Service (MLS)Northwest Ohio